Webasto Air Heaters - Supplied and fitted by Boatcraft
A Webasto air heater is a cost efficient solution for heating the interior of a boat. Thanks to the high-performance hot air fan, your boat interior quickly reaches the desired temperature. The air heater offers totally independent operation and it is extremely quiet.
Air heating systems offer real comfort below deck on your yacht or motorboat. Advantages of a Webasto air heating system are;
• Short heating-up times thanks to their high output.
• Constant comfort zone thanks to an electronic thermostat.
• Compact, space saving design.
• Uncomplicated design for quick and simple retrofitting.
• Highly affordable.
• Low fuel consumption.
Boatcraft are Webasto's main dealers for Scotland and Cumbria, and our staff are fully trained to fit the Webasto range. Click the little mini menu on the right to jump down to your desired location on this page.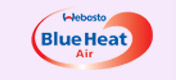 On this page;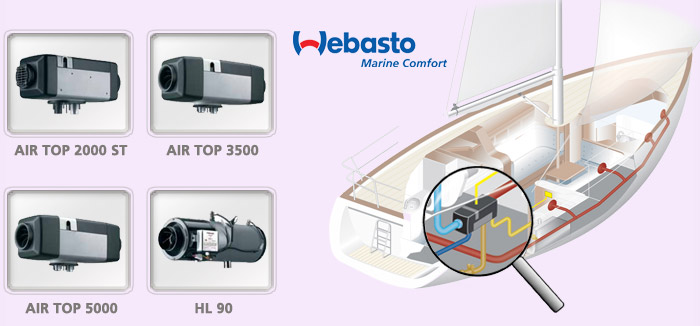 PRODUCTS
Air Top 2000 ST - Quiet Comfort
The quiet heater - the smallest on the market. It offers excellent heat output and optimal economy. In order to offer you as much convenience as possible, we not only supply high quality products, we also supply all the necessary accessories in a kit, as well. Our air heaters come wiring harness, fuel standpipe, dosing pump, exhaust silencer, and all hoses and mounting parts, including mounting bracket.
Air Top 3500 - Compact and Powerful
High output, compact and quiet, the heater is ideally suited for the most rigorous requirements. The Air Top 3500 is suitable for large interior areas. Thanks to a larger fan, this heater has the power to establish a comfortable climate even in remote corners of the cabin.
Air Top 5000 - For Extreme Conditions
Extremely powerful, compact and quiet,this heater ensures a comfortable climate even under the harshest conditions and satisfies even the most demanding requirements. Do you want both performance and economy in one unit? Then Air Top 5000 is just right for you. This heater works with a lower kW output and thus represents the thrifty aternative.

CONTROLLERS
Standard Air Top Controller
The standard Air Top controller lets you switch all Air Top air heaters on and off, and gives you infinitely variable control. The operating element is especially designed for use with Air Top 2000 / 2000 S / 3500 / 5000 Marine heaters. The ventilation switch can only be used with Air Top 3500 / 5000 Marine.
Combi-timer
The integrated temperature preset allows preheating to the desired temperature. Three programmable start times provide flexibility and convenience. Continuous heating is possible. Available for the DBW 2010/2016.
Thermo Call
Switch on and off, pre-program the start time, and preset the heating and ventilation time: it's all quite simple via telephone, from a fixed line phone or a mobile. Choose either TC2 connect: Heat per SMS, or TC2 Comfort: Heat per voice control. Your boat will then greet you with the warmth and cosiness you look forward to when you open then door.
Telestart T80
This small radio remote control unit has a range of up to 1,000 metres and, with the feedback function, it is not only practical but also particularly easy to use.
Telestart T91
The smallest radio remote control unit on the market offers optimal operating convenience in a fascinating design.
Telestart T100
Automatic heating time calculation, simple to operate. You can select your comfort settings and you have a real gem in hand!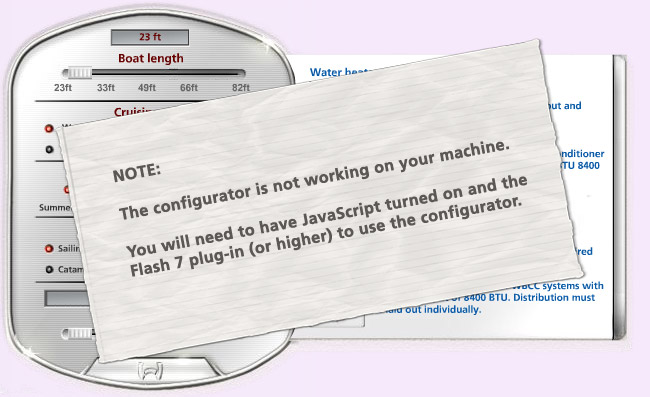 WEBASTO THERMODUCT INSULATION
A unique product developed by Webasto that can increase the efficiency of any heating or air conditioning system, and can be retro-installed.

Ducting runs through void spaces, and in these cold areas the heat loss is at its worst. By reducing losses in the system, the output from your heater gets to the areas in which its needed, with minimal loss.

Tests show it can almost double the effective heat output on some ducting runs. Safety is also increased, with the external duct temperature reduced from circa 100 C to 30 C.

Using Webasto's Thermoduct reduces fuel and power consumption by reducing the required running time on your heater or air conditioning unit. It also allows for longer ducting runs, meaning the output can be delivered to all extremities of your vessel.